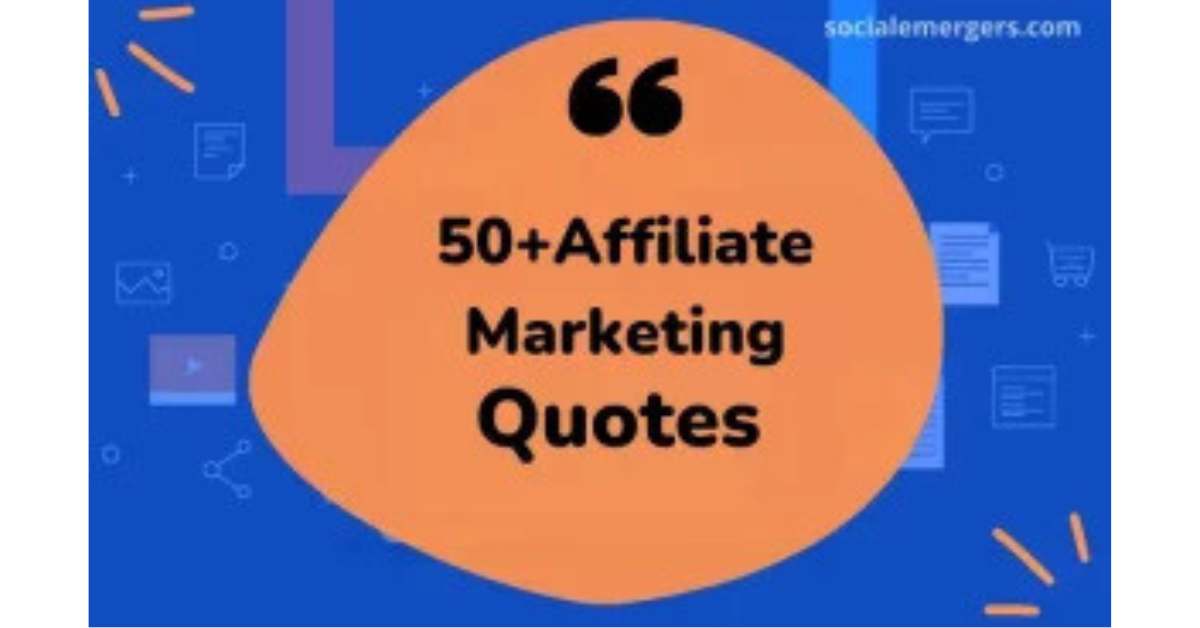 Affiliate marketing is a great way to make an online income so if you do any kind of affiliate marketing here is a collection of inspirational and informational affiliate marketing quotes for you that can give you a boost of motivation and teach you a thing or two to become a better affiliate marketer.
Some of these quotes will give you a motivational punch that we all need at some point in our work lives and some others are wise words by the marketing Gurus who earned success in their respective fields with their unique perspectives and hard work.
Hopefully, you can learn some great insights about affiliate marketing with these quotes so enjoy your read and save it for later.
35 Affiliate Marketing Quotes For Instagram
1. Being an affiliate marketer is very cost-efficient you do not need to put much money into affiliate marketing in order to gain more.
– Russel Branson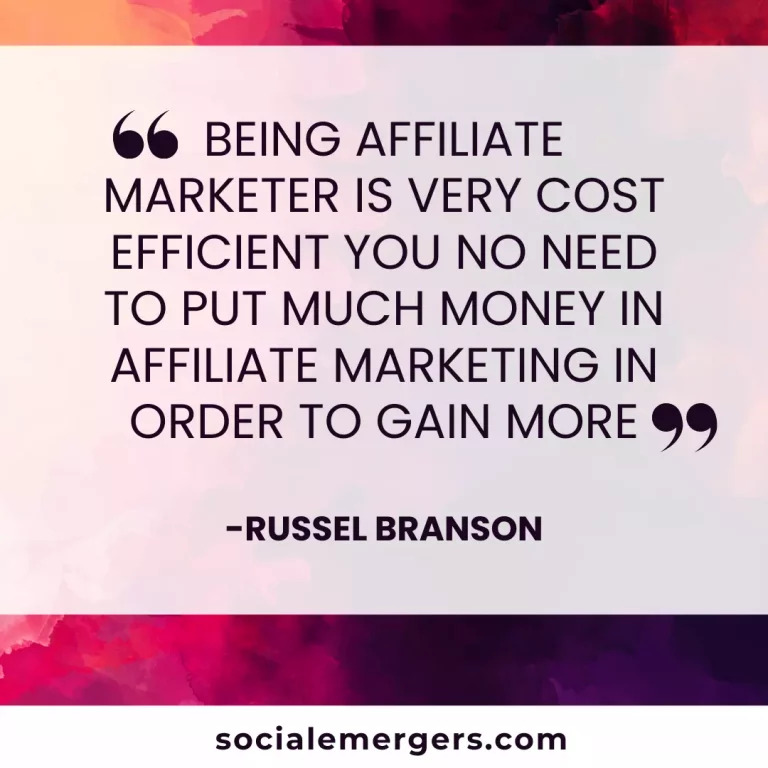 2. What rich won't tell you— You won't get rich of salary alone, inflation steals wealth so invest, buy assets, not liabilities, and pay yourself first always!
– Unknown
3. Affiliate marketing is an excellent opportunity if you truly believe in the product you're selling. Because many times, you can make money off of something you would recommend anyway.
– Neil Patel
4. Affiliate Marketing has made businesses millions and ordinary people millionaires. – Robert Foster Bennett
5. The beauty of affiliate marketing is that you don't have to invest time and effort to create a product. – Unknown
6. Anyone can become an affiliate marketer as long as you find your niche and audience.
7. "Would you rather learn from an affiliate marketer who fails or a fake affiliate marketer?" – Unknown
8. Every post needs to touch on real emotion and a relatable story. Where is the hurt? Where is the pain? What is the challenge?– Jay Shetty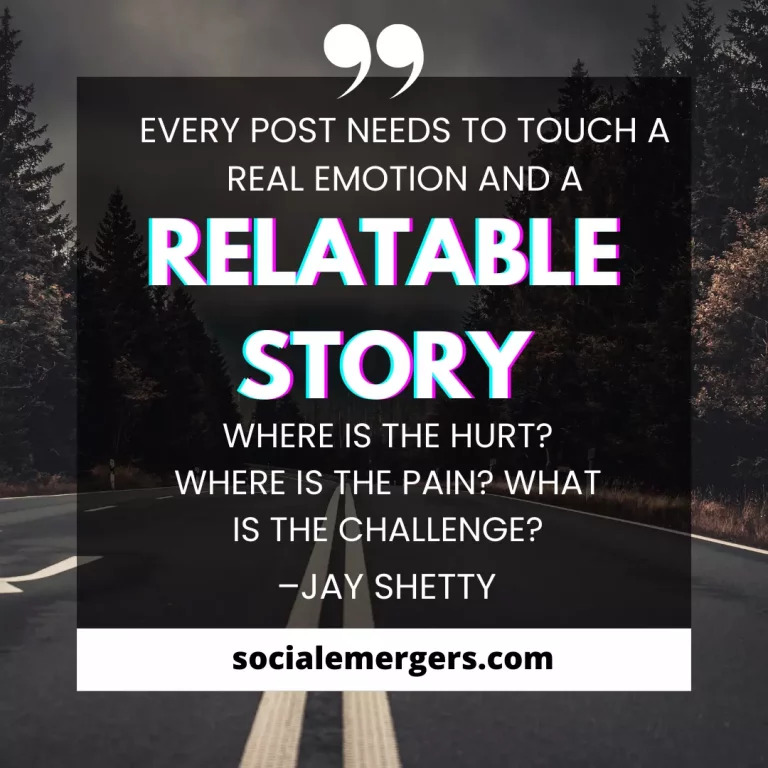 9. Campaigns that use emotions to relate to people get attention by positioning themselves correctly. They bring people through the right process by showcasing their intent. – Beau Haralson
10. It's the ultimate win-win situation. All affiliates get something from the arrangement, as does the company running the affiliate program, making it a mutually beneficial relationship.
– Russel Brunson
11. Realize that affiliate marketing involves marketing and sales, and you will start doing better. – JE Sosa 
12. Remember you are on the internet, which means your audience is global.
14. The more informative your advertisement, the more persuasive it will be. – David Ogilvy
15. In advertising, not to be different is virtual suicide. – Thornton Wilder
16. If you don't find a way to make money while you sleep, you will work until you die. – Warren Buffett
17. Many people who get into affiliate marketing do so with the same mindset: making money first and thinking of their audience second (if they think of them at all!). That's a recipe for disaster or at least lousy results. – Pat Flynn
18. The main thing you wanna tap into is relevancy, reliability, and emotions. – Daniel Harmon
19. Organic reach is so important because the impression you get when someone comes directly to your page is a much more qualified lead and a more valuable customer than someone you got through an ad buy. – Gary Vaynerchuk
20. Brand Customers take transactional customer relationships and make them emotional customer relationships. – Suzi Nelson
21. You don't want to A/B test across channels (for example Facebook vs Youtube), you want to A/B test within channels to see which ad is performing the best.– Benton Crane & Daniel Harmon
22. Don't rely on one traffic source and one affiliate program… branch out. –Linxtro
23. Sequence your message to maximize conversions. Remember that gain, then logic, then fear sequences work best. –Roland Frasier
24. You want to put all of your ads in one ad set so that all of the social interactions stack onto that ad set. Find a Facebook ad or post that has a lot of likes and comments and then create a new ad using that. This is called 'social stacking', and it's really effective to reduce your CPAs. – Perry Belcher
25. The marketing of the future is you getting great at strategies, then uploading them to the machine and letting it determine the rest for you. – Scott Desgrosseillier
26. 74% of marketers still use web forms and 50% find forms the highest converting lead-generation tool. – Justin Rondeau
27. To have an impact on your audience you must understand their pain points. – Neil Patel
28. The answer to why people share content is quite simple. It all comes down to social currency. Basically, people share when it makes them look good. – Neil Patel
29. It's about you influencing more people by creating content that's easy to consume. – Frank Kern
30. As we often say in affiliate marketing, "Mistakes make the best teacher." – Linda Buquet
31. If you think of your target market like a pond of fish and you're only using one hook, one selling system, and one way of targeting, then you're only resonating with a small, small part of your market. – Molly Pitman
33. The future of digital marketing belongs to those companies who are willing to invest in real-time one-on-one interactions.
– Ryan Deiss
34. Affiliate marketing is not a 'push-button' solution. It takes focus and commitment and a certain choreography to make it happen the way you want it. – Pat Flynn
35. Affiliate marketing is about proving values not spamming your links at them. – Raspado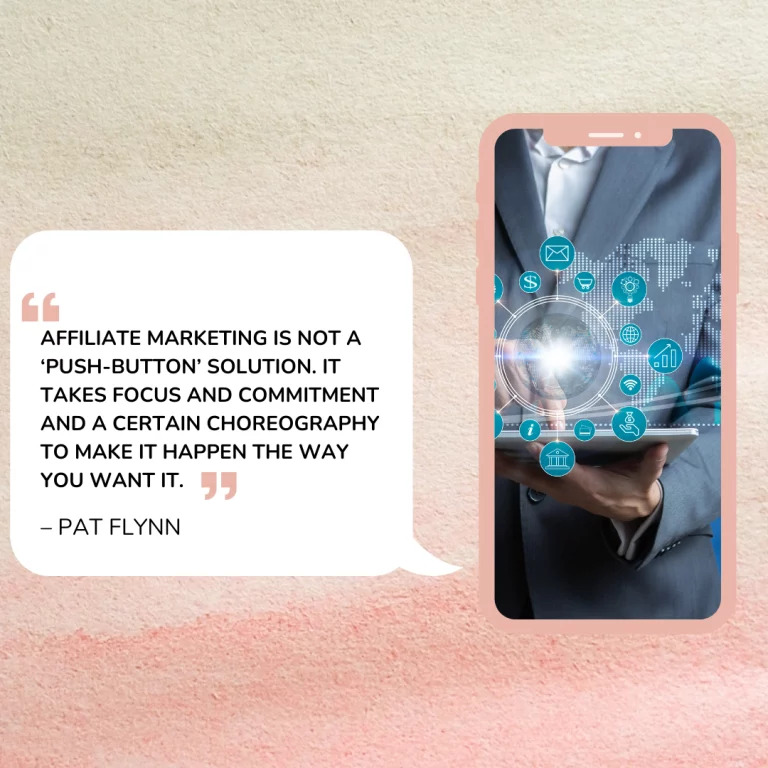 20 Inspirational Affiliate Marketing Quotes
1. Opportunity is missed by most people because it is dressed in overalls and looks like hard work. – Thomas Edison
2. Show people value, do so with empathy and know who is writing to. – The Penny Matters
3. If you can do one thing that you thought was utterly impossible, it causes you to rethink your beliefs. – Tony Robbins
4. Your ideas are important, your voice is important, and your story is important. So make them all unique. – Unknown
5. Don't let your fears run your life. If you do, then they win. 
– Rihana
6. There is a big difference between wanting success and being ready for it.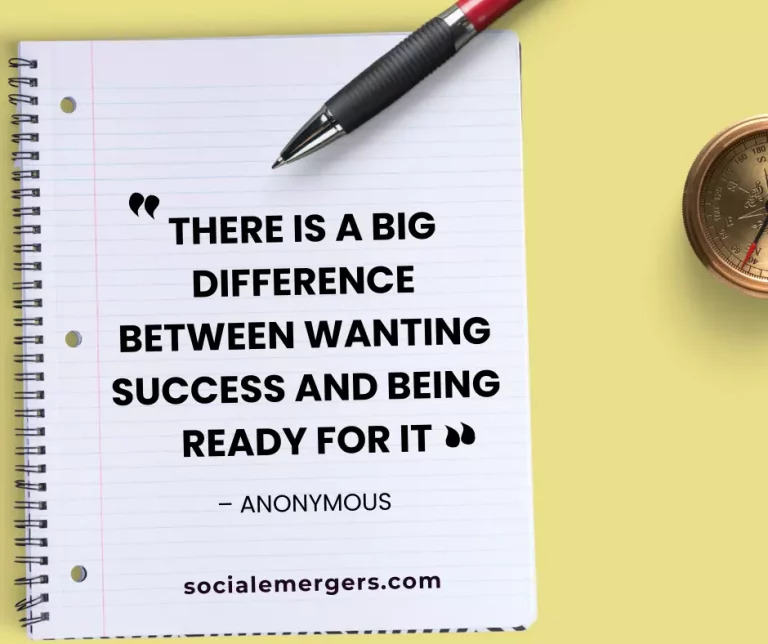 7. Follow your passion and never give up on your dreams.
8. Don't just add value to your work add value to yourself. 
– Russel Simmons
9. It always seems impossible until it's done. – Nelson Mandela
10. You were born original, don't die a copy. – John Mason
11. Patience, persistence, and perspiration make an unbeatable combination of success. – Napoleon Hill
12. The starting point of all achievements is desire. 
– Napoleon Hill
13. Goals: There is no telling what you can do when you inspired them, there is no telling what you can do when you believe in them and there is no telling what can happen when you act upon the. – Jim Rohn
14. First, learn then earn!
15. Ambition is the path to success. Persistence is the vehicle you arrive in. – Bill Bradley
16. Our Greatest Glory is not in never falling, but in rising every time we fall. – Oliver Goldsmith
17. You build character and people will build your reputation.
– RT Ray Tamayo
18. If something is important enough, you do it even if the odds are not in your favour. – Elon Musk
19. Success is not the key to happiness. Happiness is the key to success. If you love what you do, you will succeed.
– Herman Cain
20. The key to success is to focus on goals not on obstacles.
Affiliate Marketing Motivational Images
Here are some motivational picture quotes for affiliate marketing that you can save for later use and inspiration.