In all honesty, Solo ads have a hazy image due to the presence of some shady players in this industry, and therefore young internet marketers find it hard to find a clean traffic source. But worry no more, because our solo ads service is trusted by 1000+ clients from all around the world. We have served our clients with 100% real and top-tier traffic for more than 6 years. You can know more about our solo ads here.
A SOLO Ads is a marketing piece used in email marketing in order to get traffic, leads, and… eventually make sales. SOLO Ads are email ads; this is, a selling email through which you're promoting your offer
A Solo Ads in Affiliate Marketing is a way where you send out your email having your Landing Page, Squeeze Page, Website or Affiliate Product Sales Page's Link to other people email's list related to your niche or product.
In other words, it is simply like an email that you send out to your friend. But here you pay a fixed amount of money to solo ad provider to send out your email to his email list.
Sometimes solo ad providers use their own email copy and you simply have to give them your landing page, squeeze page, website or affiliate product sales page's link. See below an example how a solo ad looks like.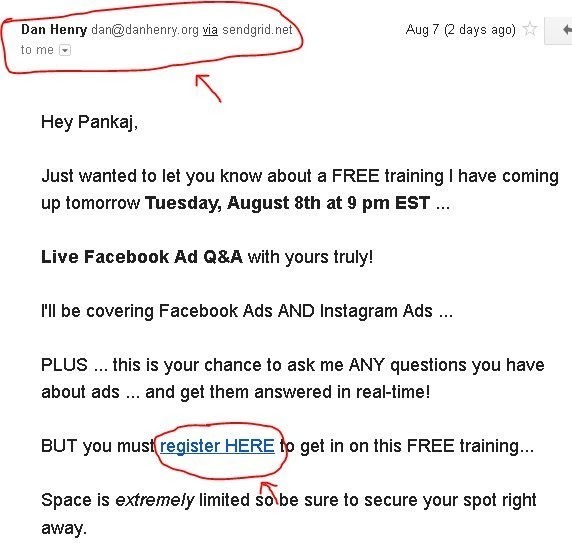 As you can see in this email that I have received an email from Dan for his Facebook Ad Q&A Free Training with a link/hyperlink which says Secure your spot HERE. If you click on this link then you will be taken to next page or you can see his landing page of Facebook AD Free Training where you have to submit your email and name to get access to his Facebook Ad FREE Training. So this way he will get your name and email address and will build his email list very easily. We at Social Emerger can help you in building high quality list so that you can sell them again and again.
Having an extra helping hand is always good and especially if that helping hand is even better than you at managing your stuff. Here are the most common benefits for which the demand for VAs is increasing day by day in the global market.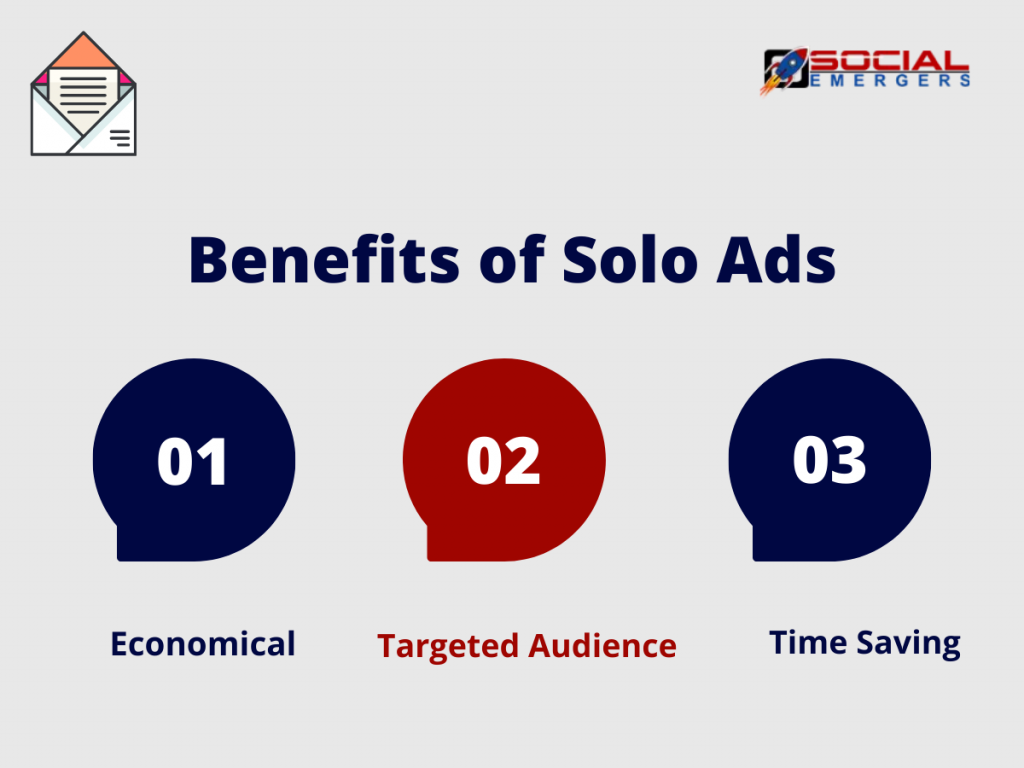 1. Economical : Solo ads are quite affordable and with our solo ads you can even get more than what you paid for.
2. Targeted Audience : With solo ads, you can promote your offer to a pre-targeted audience that is already interested in your products or services.
3. Time Saving: Solo ads can save you from the time taking process of list building as you can send your promotional emails to someone else's email list.
Interested To Get Our

Featured Service
We at Social Emerger can help you in building a high-quality list and get the trillest traffic in the industry.Just click the button below to find your solo ads virtual assistant or you can also visit our solo adsa website  for more information