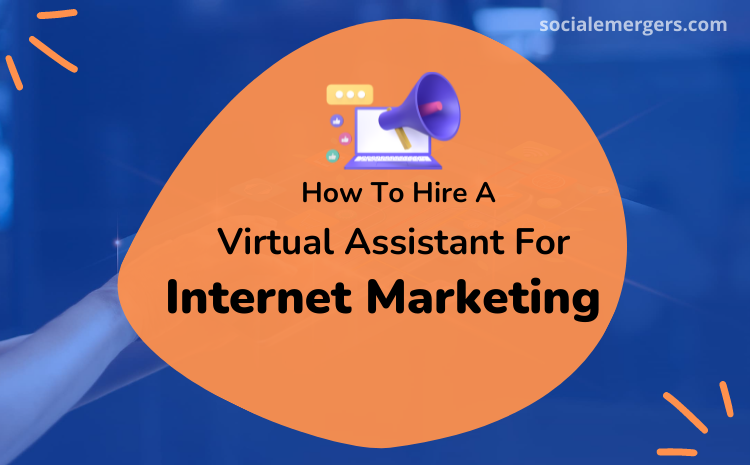 Most of us start our online business as a single-person show.
But hey,
We all need help at some point in time, especially the stuff like internet marketing needs specialized skills and a lot of time and effort.
But as you already know hiring an in-house team comes with a considerable cost and that's why you're here reading about how to hire a virtual assistant for internet marketing. Right?
So we're going to give you what you're looking for– a simple yet practical guide on how to hire your first internet marketing virtual assistant.
Plus you're going to find everything that you need to know before hiring a VA for your business— from the very basics to the tiny details of hiring. So let's start with the basics.
Basics
In this section we are going to clear some commonly asked questions just to make sure we are on the same plan.
What Is Virtual Assistant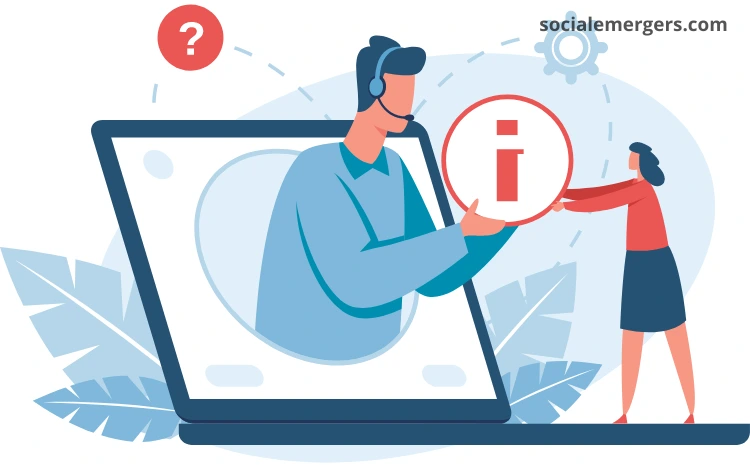 Long answer short, a virtual assistant or a VA is just like an ordinary office assistant who operates from a remote location and coordinates with you virtually.
Well basically, the virtual assistant profession started as personal assistants working from home taking care of personal tasks like flight booking, answering calls, and scheduling meetings for busy professionals.
However, as businesses and marketing trends changed with digitalization, the virtual assistant industry changed shape with it to serve the ever-changing needs of online businesses.
What Is Internet Marketing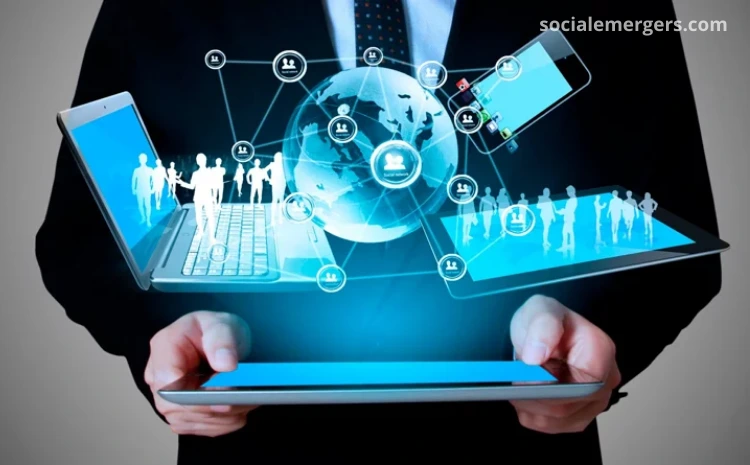 Okay, I know we're in 2022 and that's not even a question.
But just to rewind and remind you of what different disciplines are combined in this single word and why it is crucial to seek the right assistance for internet marketing to make your business a success.
Alright so, internet marketing or digital marketing is the process of using the internet to attract, engage and convert your audience. Internet marketing includes various strategies like–
Web Designing

SEO

Social Media Marketing

PPC

Graphic Designing, and much more
Do Virtual Assistants Do Internet Marketing ?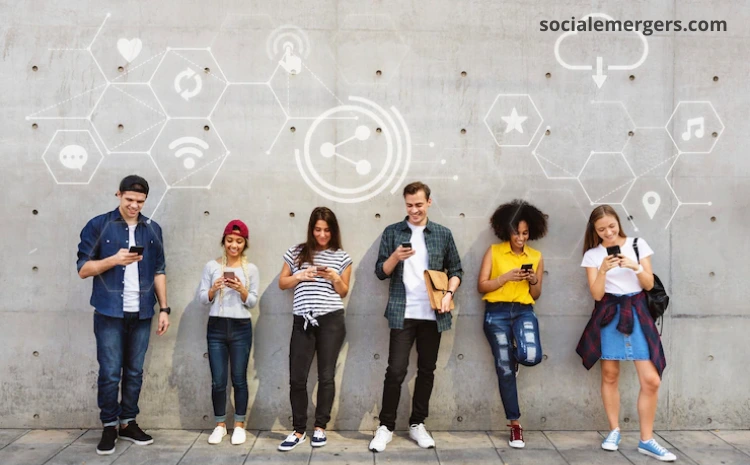 Short answer — Yes, virtual assistants can perform various internet marketing tasks and help you reach your business goals.
But as I stated in the first section of the Basics, virtual assistants started as personal assistants and many people still see VAs as more like personal assistants and expect them to perform basic administrative tasks only.
But in reality, virtual assistants are able to do much more than that. Today there are many VA agencies (including Social Emergers) that provide almost an entire suite for internet marketing.
Virtual assistants can perform every task from handling your Instagram account to writing blogs for your website and if you don't have a website, a VA can even build one for you.
So yeah, VAs can do internet marketing very well.
In fact, Social Emergers is proud to serve more than a thousand online entrepreneurs, marketers, coaches, and solopreneurs with a variety of our services like social media handling, website designing, funnel building, and solo ads.
What are the Duties of an Internet Marketing Virtual Assistant ?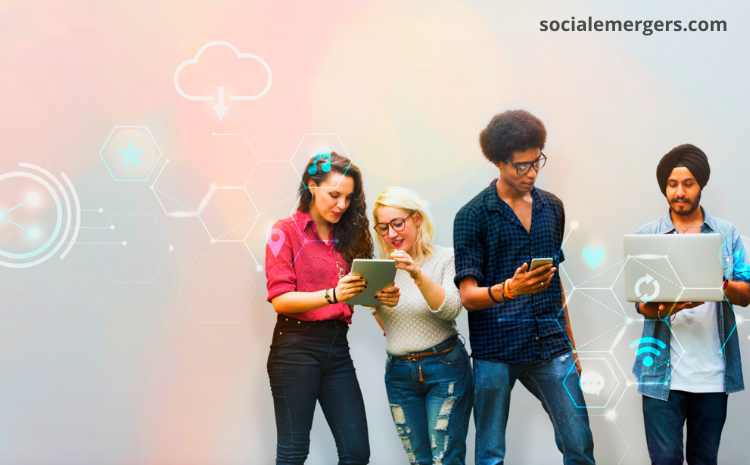 The duties and responsibilities of an internet marketing virtual assistant can vary widely depending on the services they offer and their client's needs.
Some of the common duties of an internet marketing virtual assistant includes (but are not limited to):
Handling social media accounts

Monitoring audience

Crafting graphics for social platforms

Content research and curation for social platforms

Content writing for website

Keyword research

Competitor analysis

Campaign building

Building and maintaining relations with clients through different digital marketing channels

Email marketing

Setting up autoresponders and managing emails

Design website

Building capture pages, sales pages, putting forms on website

Optimizing your existing website

Getting traffic for your affiliate page (this one is rare though, but Social Emergers do it for you)

Writing email copy and newsletters

Keeping an eye on industry trends and capitalizing them for your business

Assisting with marketing strategies

Collecting digital marketing data

Tracking and reporting data to you to help you formulate new content strategies
Phew, it was a long list but probably I'm still missing out on some duties that a savvy internet marketing VA can perform for you.
But I don't want you to start daydreaming about working with a perfect VA because the fact is not every VA is able to do every task that I mentioned above.
Let's be honest, no single person can do all of the internet marketing alone. All those successful brands that you envy have an entire team working behind their every social post on blogs and websites.
So if you want a break-proof internet marketing system for your business, it's always better to hire a VA agency than hiring five different VAs or freelancers to do different jobs and then getting yourself stuck up in managing them.
For those of you who don't know, Social Emergers is one such all-in-one digital marketing solution that allows you to leverage different internet marketing services under one roof.
Benefits of Hiring a Virtual Assistant for Internet Marketing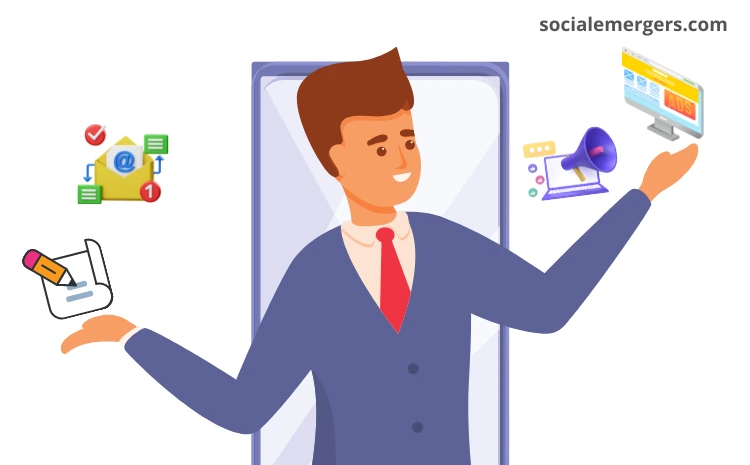 Now as you are familiar with the various duties and responsibilities of a virtual assistant for internet marketing you can think how beneficial it can be for your business to hire a VA.
Here are some of the key benefits of hiring a virtual assistant for internet marketing.
1. Increase Overall Productivity of Business
Your team of virtual assistants can boost your social presence by working on different digital marketing platforms and this will ultimately maximize your business's productivity as a whole.
Internet marketing VA's can help achieve your marketing goals and save you from the hassle of numerous tasks making both, you and your business more productive.
2. Save Time for Yourself
Hiring a virtual assistant for internet marketing can aid you with lots of free time, free time to do the more essential business activities, free time to do what you love.
I mean, when for the last time did you go for a vacation with your family and friends or when did you take that extra-long nap?
A digital marketing VA can offload those time-consuming tasks like engaging your audience on social media, setting up an autoresponder for emails, and content research.
3. Cost-effective Way To Scale Your Business
By hiring a virtual assistant for internet marketing you can save your operational costs that otherwise have gone into hiring and entertaining a complete digital marketing team.
Virtual assistants charge on an hourly basis so you don't have to spend those extra employees' compensation. 
4. Build Your Brand
Internet marketing virtual assistants can help transform your business into a brand and it is highly crucial to establish trust with your audience.
For instance, a digital marketing VA can create and schedule social media posts with relevant content to attract your target audience and also do engage with them to build connections for your business.
5. Improve Work Quality
Everybody can not be good at everything. It's a fact, and no matter how hard we try we can not ace all of the internet marketing.
I mean, you for sure can write a blog, no big deal but that blog will rank on google and will be relevant to your audience, that is hard.
That is why hiring a virtual team can enhance your work quality as you'll not only get an assistant but an expert in the related field to work for you.
6. Achieve Consistency
Being consistent is the key to excelling in digital marketing if you really wanna make a name for your business and a hard-working, and passionate team of virtual assistants can bring consistency to your work.
The only step you have to take is to find your right match and start working with them.
Once you're satisfied with their work, you can build long-term business relationship with them and the more they know your business, the more customized solutions they can bring for you.
Just like we at Social Emergers have with some of our clients.
How do I Find & Hire a Virtual Assistant for Internet Marketing ?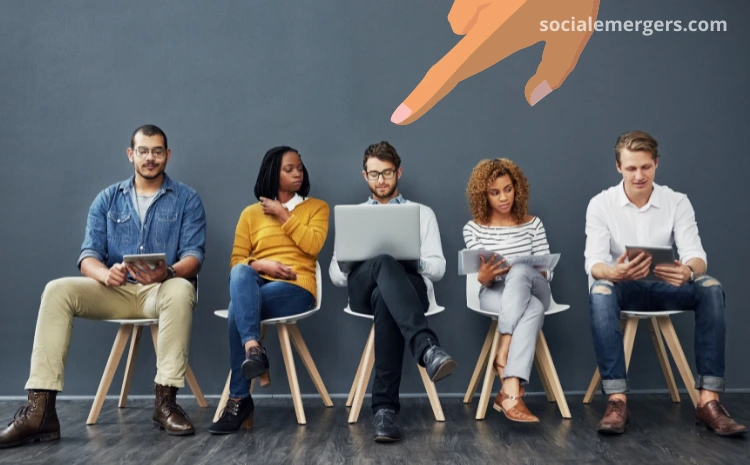 Alright, we learned so far how hiring a virtual assistant can benefit your business in the long run but the real question is how to hire the right VA?
So here are the easy steps of finding a virtual assistant for internet marketing
1. Check The Basics
The first step that you should consider is to check the basics You don't wanna hire a VA just because it's in trend, right? So you should better plan before hiring a VA exactly what work you want to delegate.
So start by asking yourself these questions Firstly, what work do you want to outsource to your internet marketing VA?
To find out you can analyze your day and check which task takes most of your time, what's your least favorite task, or the tasks which are not your strengths.
So what you have to do is, make a list of such tasks And then ask yourself do you have the resources to outsource these tasks?
Well, most businesses hire a VA to save their operational costs. I mean, there's no point in outsourcing if that too increases your expenses, right?
So, check your current operational cost of a task and compare it to the cost you will have to pay to hire a VA for doing the same thing.
Well, generally you can hire a digital marketing VA for $5 to $100 dollars per hour depending on the service, quality of work, and complexity of a given task so it is indeed more affordable unless you value your time less than $5 for an hour.
2. Create A Job Description
Just like you define a job for a regular employee, you have to define what expectations you have from your virtual assistant this step is crucial but most entrepreneurs make the mistake of skipping it.
See, if you don't know what you want, how would your VA deliver you the best results?
And by this, I don't mean that you have to do 'micro-planning'.
An internet marketing VA can work with minimal supervision once the job is delegated but before that you should properly define the job and tasks that you want your VA to do for you, okay?
And to define the job for your VA first you have to be clear with your marketing objectives so that you can clearly state them in the job description.
And don't forget about the tiny things while creating a job description like the minimal computer knowledge, language known, and of course the minimum internet speed.
I mean, not being able to connect with your VA just because of their poor internet can be the worst thing to happen. So make sure to take care of these details and this will filter out the list of VA applications a bit.
3. Start The Hunt For Your Perfect Match
After creating a satisfactory job description, it's time for you to start your search for your internet marketing VA.
But where should you start?
Here are some places where you can look for a virtual assistant for internet marketing.
Freelance Platforms : If you want to work with a single VA and just want to delegate a few tasks, you can look for a virtual assistant or freelancer from some known talent hubs like Upwork or Fiverr.
Social Groups : You can place ads or ask for referrals in your social groups. Like you can post a job on LinkedIn, or you can ask for referrals from your Facebook Group or business buddies.
VA Agency : You can find some great VA agencies that provide specialized services for internet marketing. Social Emergers is one such VA agency. We have a team of VAs coming from diverse backgrounds and various skills like website designing, social media marketing and management, email marketing, and content writing.
4. Analyze All Applications
After posting a job on various social platforms be ready to have a number of applications but remember you want to pick the best.
And even if you're directly hiring from a VA agency, you have to analyze your VA to know if they are a perfect fit for your business needs.
Consider these points while reviewing the candidate
Skills

Academic Qualification

Previous Work

Language Proficiency

Tech Knowledge of Related Softwares

Extra Charges for Revision (if any)

Availability for Communication
5. Schedule An Interview
No matter how lucrative their testimonials, past experience, or samples may look, it is necessary to do a one-on-one talk with the candidate.
Because by doing so you can better judge their skills like language proficiency (and I'm talking about the accent here as many VA's are not native English speakers), ability to understand commands, and willingness to work.
Many VA agencies provide the option of scheduling a call/video chat with them on their website as we do, you can book your free call from there.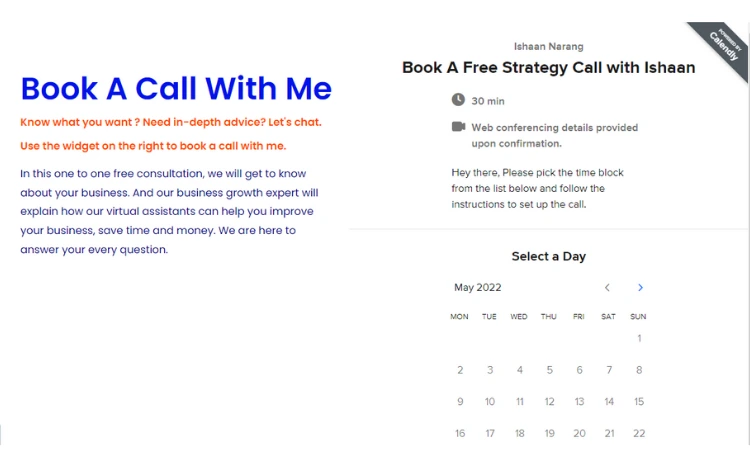 6. Ask For A Test Drive
Don't just get satisfied with the interview ask for a trial. Most VA agencies offer trial work so that you can check the true compatibility and skills.
This may take up a little more of your time but you will get the surety that you are choosing the right VA for your internet marketing.
This will give you a clear view of what to expect from your VA and they will get your expectations too.
So now that you know how to hire a virtual assistant for your internet marketing it's time for you to go out and find one for yourself and uplift your digital marketing. We wish you the best for your business.
Yes, you can trust a virtual assistant for doing the assigned tasks for you but it is better to have a trial before entering into a long-term final deal with a VA to check if they are suitable for your requirements or not. Also, you should state your expectations and goals very clearly and give clear directions and commands to your VA to avoid any miscommunication.
There is no fixed price for a virtual assistant as there is a wide variation of VA charges in the market. You can hire a VA for as low as $5\hour and as high as $100\hour or even more depending on their services, work quality, and your business needs.
A digital marketing virtual assistant is a digital marketing expert who assists other businesses with their various digital marketing operations working from a remote.